The More Items field appears at the end of a post. It can show one or more stories related to the current one.
To enable this feature, go to HERO ADMIN > Theme panel > Post Settings, and expand the More Article Box section. Click Enable More Articles button and Save Settings.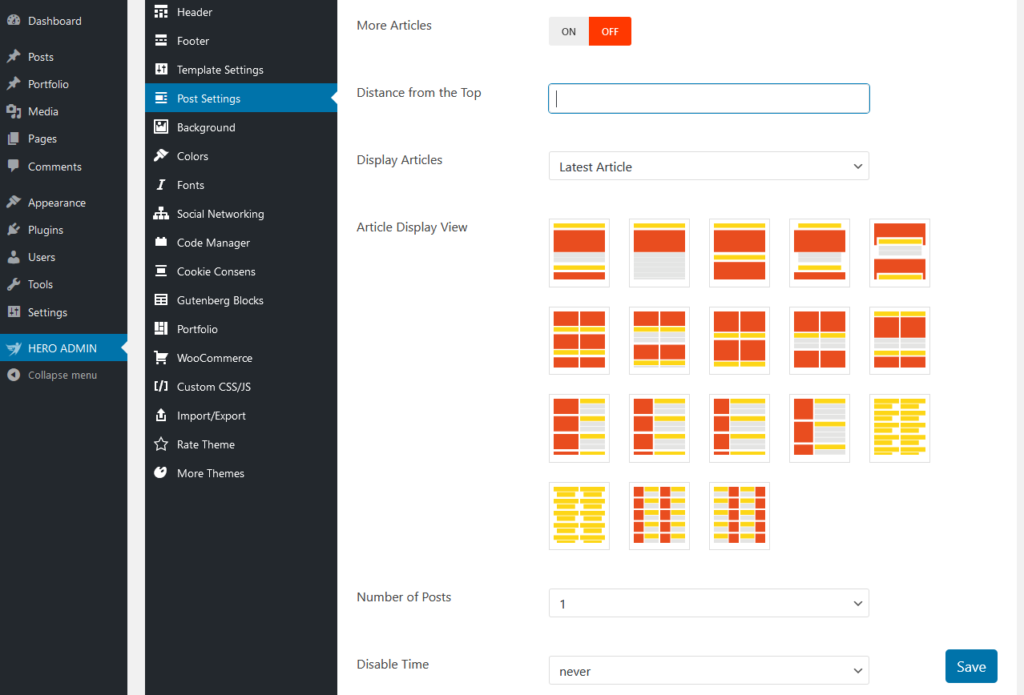 If you want to change the default behavior of the more article box, use the following options:
Distance From The Top – This is the distance from the top that a user has to scroll down for the window to appear.
Display Articles – You can also choose to display the Latest Article, From the Same Category, From Post Tags, From Same Author or Random
Article Display View – Select a module type that will define the way the theme displays the article list
Number Of Posts – This option sets the number of posts to be displayed in the More Articles box
Disable Time – If the user closes the more articles box, this is the time (in days) to wait before seeing the box again.
After you finished customizing this section, please click on the Save Settings button.