In this section, you can learn about the structure and functionality of the page templates.
HERO ADMIN comes with a few predefined portfolio templates; they can be used on any portfolio page.
How To Change The Portfolio Templates?
HERO ADMIN currently offers 9 different Styles, each with its own unique design. The Portfolio settings option is located in HERO ADMIN > Theme Panel > Portfolio > Portfolio Settings – Template, and it allows you to customize portfolio settings.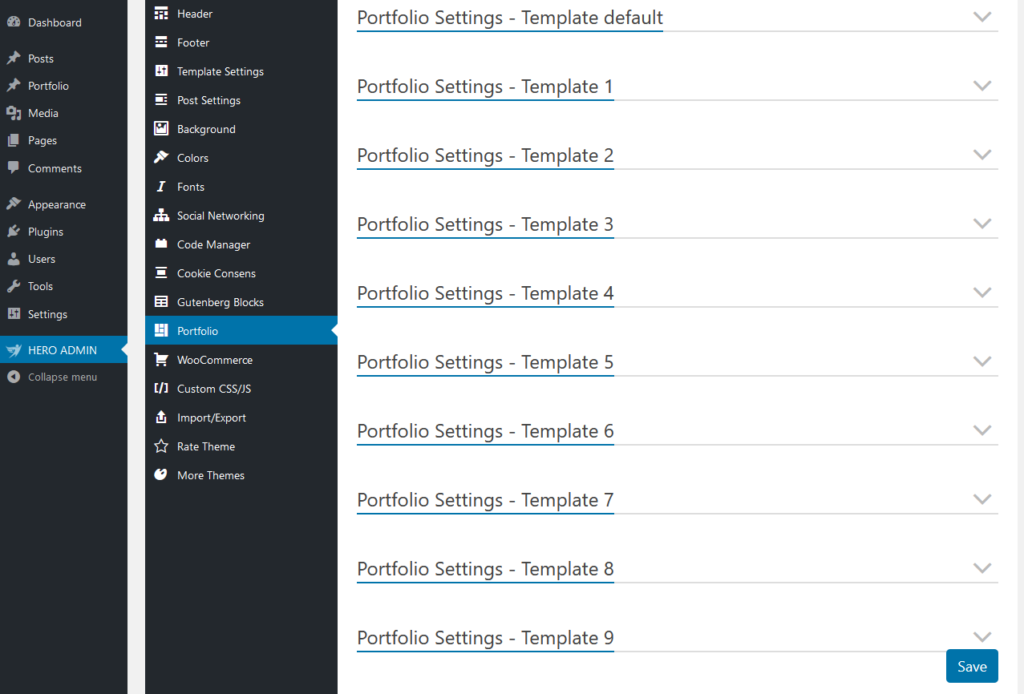 You can define your own colors, fonts and styles for these areas:
Title Font
Title Color
Category
Category Color
Price Position
Price Font
Price Currency Font
Price Color
Price Background Color