Add a portfolio item by going to Portfolios > Add New Item. There you will find the standard WordPress editor to add the content of the portfolio and the individual portfolio settings to configure the content of the portfolio page. You can also add the featured image for your portfolio item: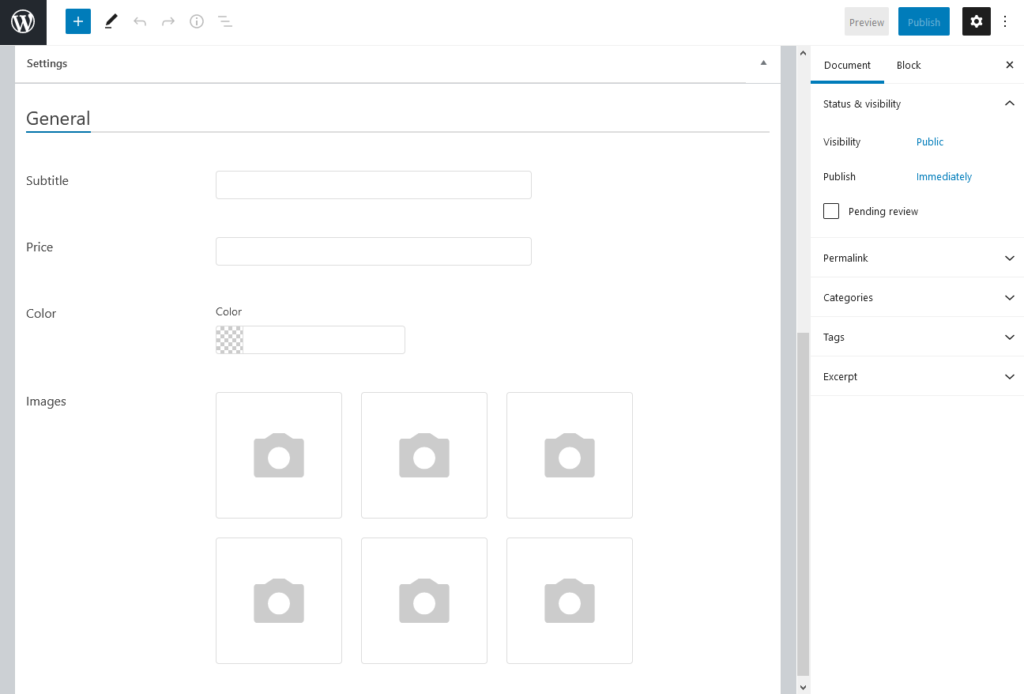 Subtitle – Here you can define a subtitle.
Price – Enter a price for the portfolio item. The exact display and mentioning can be defined in the HERO ADMIN > Theme Panel > Portfolio > under Portfolio Settings.
Color – Here you can set a background color, but not all templates will display it.
Images – You can add up to 6 images to the portfolio item.