In order to activate the theme, you have to use the Envato Purchase Code. We are sorry that the theme requires this additional step, but we implemented this feature to better serve our paying customers.
When You Activate The Theme, You Should Know That:
The theme will not overwrite any settings;
The theme doesn't record any of your personal information;
All warnings will go away and you will have an activated product.
You will have full access to all of the theme functionality.
To Activate The Theme:
Step 1 – Install and Activate the Theme
Step 2 – Go to the Dashboard area > HERO ADMIN > Activate Theme.
Step 3 – Enter your Envato Purchase Code and an email in the required fields.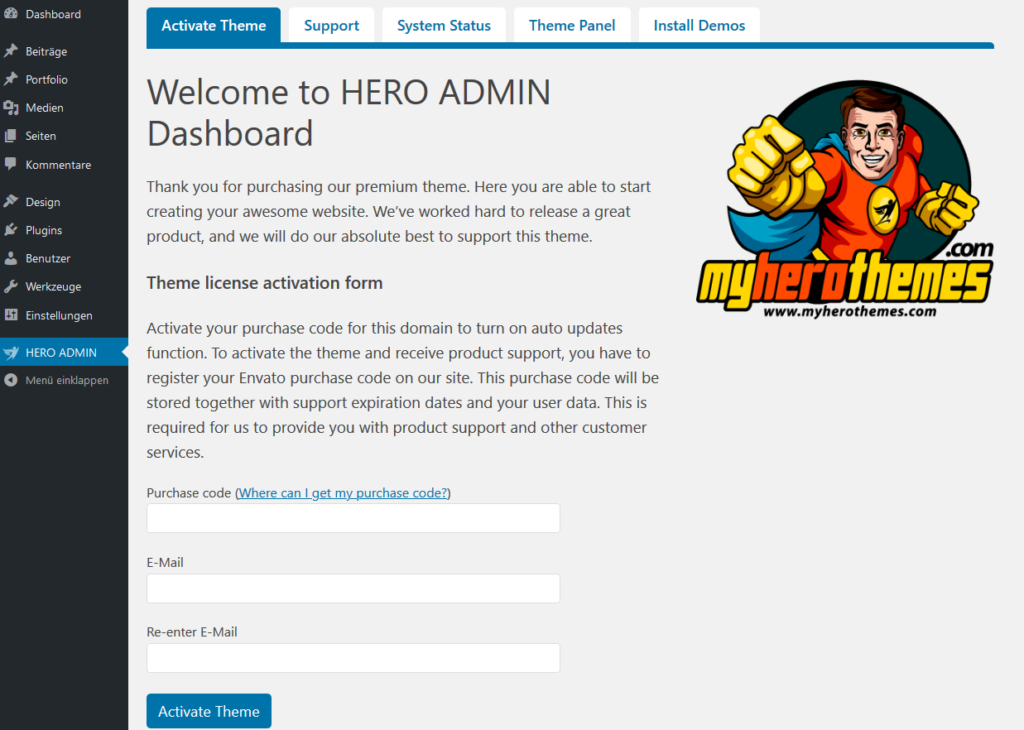 Step 4 – Press the Activate Theme button.