How To Receive Support
Please activate your Theme. For this, you need the Item Purchase Code.
Go to the Support tab in your HERO ADMIN.
Describe the issue and if necessary, include a link or some images which may help us identify the cause.
Submit ticket.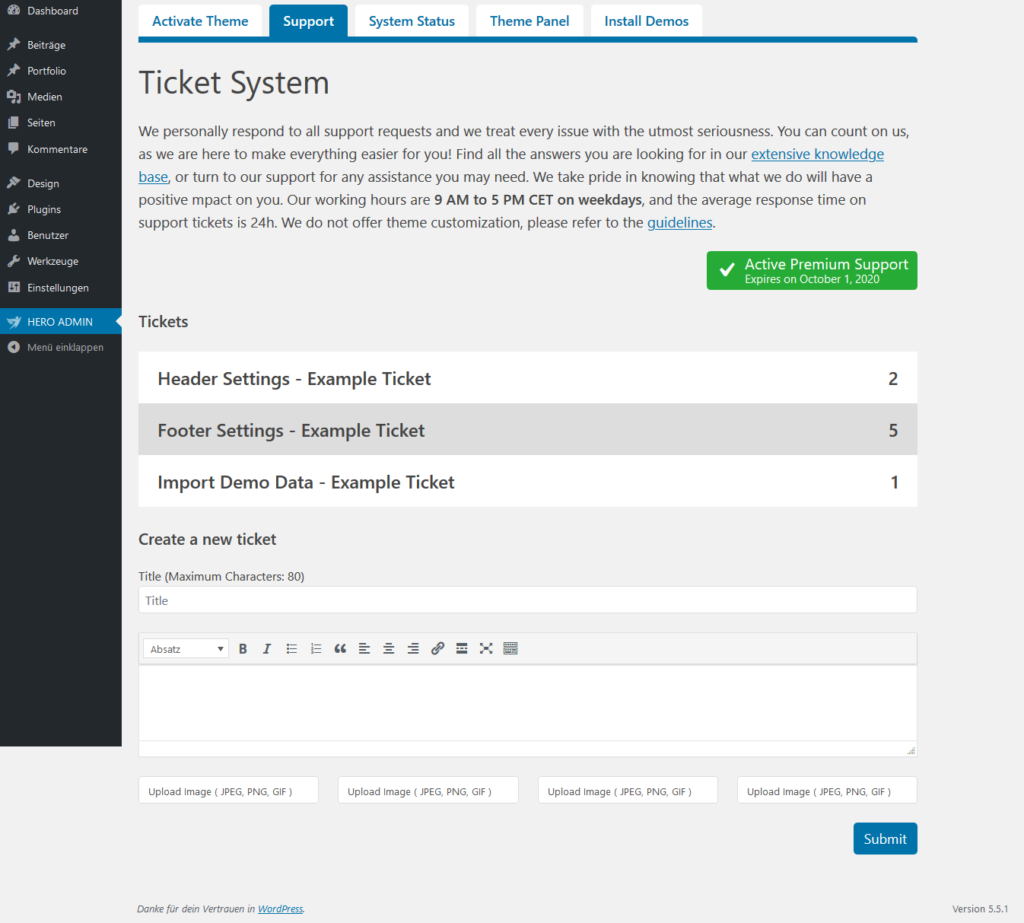 Active Premium Theme Support
You must have active support on your Envato Account to create a new ticket.
If your support period has expired, please consult the Envato Support Renewal page for information on how to extend your theme support.
Premium Theme Support members have access to bug fixes and automatic updates as they become available.
Members with expired support have access to the bug fixes in the next themeforest theme update.

You can renew your expired Premium Support in just a few clicks. Afterwards you will automatically receive all updates and have access to Premium Support.

Personal Information
Please do not provide any personal information (e.g. username and password of the server). We will delete all personal information to protect your privacy as soon as we see it.
We offer on-site help and troubleshooting only through our ticket system.
The login data provided to us is protected by our privacy policy. We do not store it and only use it to resolve, troubleshoot or solve the problem you report to us.
After you have received on-site assistance, we recommend that you take the time to change your login information.
Note: The official support language is English.
Support schedule:
9 AM to 5 PM CET on Weekdays