HERO ADMIN has a font customization theme section where you can set custom, Google, Typekit or standard fonts, font sizes and font line heights. Everything you need to adjust your website fonts, you will find under the Fonts tab!
What Can I Change?
In each area, you will find a standard font, size, line height, style, and weight loaded by default. All these elements are fully customizable.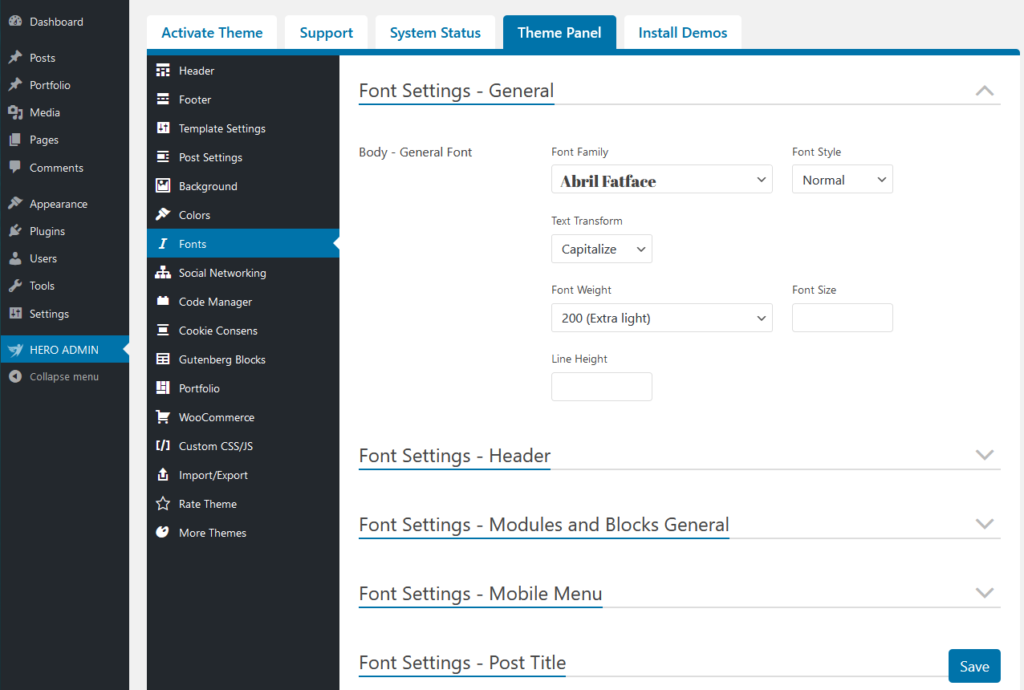 In HERO ADMIN > Theme Panel > Fonts, there are 12 areas to manage fonts for your website.
Font Settings – General
Font Settings – Header
Font Settings – Modules and Blocks General
Font Settings – Mobile Menu
Font Settings – Post Title
Font Settings – Post Subtitle
Font Settings – Post Content
Font Settings – Post Elements
Font Settings – Pages
Font Settings – Footer
Font Settings – Cookie Consens
Font Settings – Other